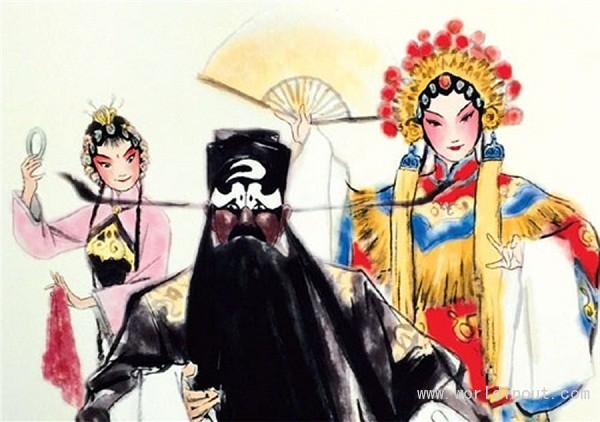 Lots of Peking Opera characters like, from left, Sun Yujiao, Bao Zheng and Yang Yuhuan appear in thenew animated movies.
The Shanghai Institute of Visual Art has made 25 animated movies in a Chinese ink style aboutPeking Opera and hopes to show them in schools.
The films were produced over a period of three years and cost more than 10 million yuan ($1.5million), with funding from Chang'an Animation Co, the institute told a press conferenceyesterday.
It said it wants to make another 75 movies on the same subject.
Investors and producers said they will talk to education authorities about showing the films inschools as a way to educate children about Peking Opera and Chinese painting.
"Peking Opera is already part of the curriculum in primary and secondary schools," said SunPing, a Peking Opera artist and member of the Chinese People's Political ConsultativeConference.
She said she will raise the subject at the next session of the People's Political ConsultativeConference.
International schools will also be allowed to show the films, she said.