Plastic Coated Beam Guardrail Barrier
Plastic or PVC coating is an important treatment for the steel guardrail beams to achieve better corrosion resistance and weather resistance property. Compared with the hot dipped galvanizing, the pvc coating has a benefit of more color options. The most popular colors for highway guardrails are blue and green. The colors can match the landscape and give beautiful view for the drivers.

PVC coating can be applied to every type of beam guardrails, including thrie beam, W beam and box beam.

We supply full system of coated barriers including beam panels, also pvc coated posts, caps, spacers, bolts and etc.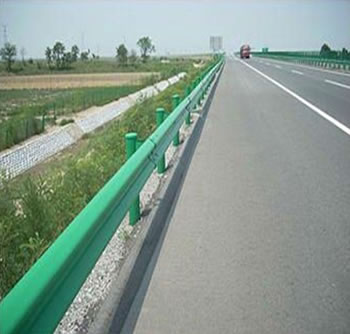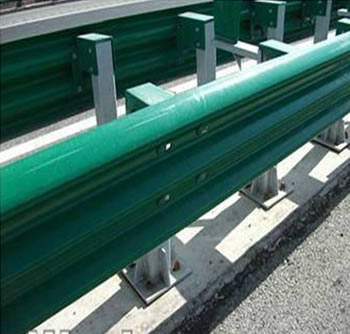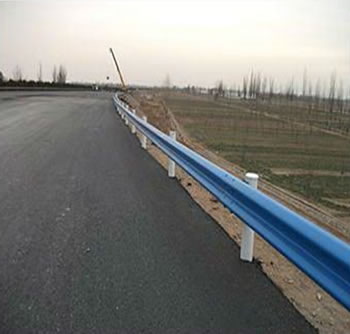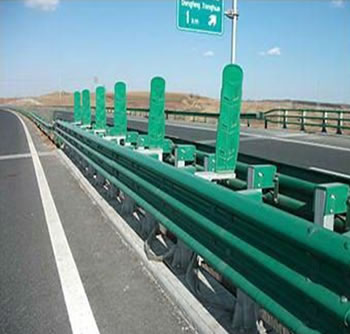 Fittings for Installation of PVC Coated Steel Barrier System: These fittings are finished with matching plastic coating usually.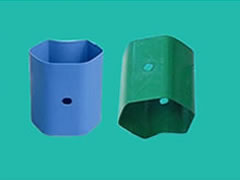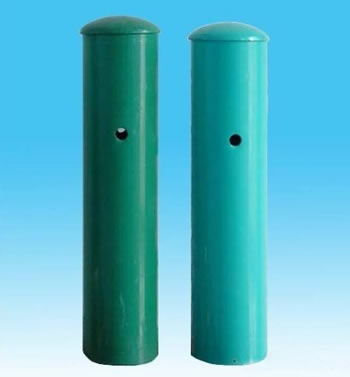 Features of Plastic Coated Steel Highway Guardrail:

* High strength, good corrosion resistance;
* Different colors for your choice;
* Firm and uinform coating layer;
* Complete installation accessories can be provided.

Specifications of Plastic Coated Guardrail Beams:
Type
Beam Length (mm)
Beam Width (mm)
Wave Height mm
Plate Thickness (mm)
Unit WeightKg /Piece
Post (mm)
Double wave
4320
310
85
4
65.50
114/ 140 × 4.5
4320
310
85
3
49.16
114/ 140 × 4.5
Trine wave
4320
505
85
4
102.00
130 × 130 × 6
SciSe Highway Barriers Co.
Email: sales@guardrailbarrier.net
URL: https://www.guardrailbarrier.net
Plastic Coated Guardrail Barrier