Stainless Steel Extruder Screen for Thin Film Extrusion
SS WOVEN Square wire mesh and Dutch Wire mesh Extruder Screen filters 302, 304, 304L, 316, 316l
Weaving: Plain weaving, twill or dutch weaving, Five heddle weave wire cloth.
Features: Stainless steel extruder screen is acid-resisting, alkali-resisting, heat-resisting and wear-resisting.
Five Heddle Mesh Filter Materials: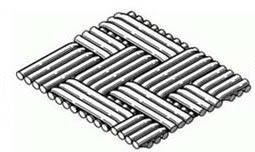 Application: Used for industries of mining, oil, chemical, food, pharmaceutical, machine making, scientific research, aviation, etc.
Plain steel wire mesh and stainless steel wire mesh can be welded together to form multi layer screen filters.
Diameter Scope:from 1" to 30"
SS Extruder Screen can be supplied in multi-layers of 2, 3, 4 or 5 pieces of wire mesh cloth fixed by spot welding or frames.
| Reverse Dutch Wire Cloth: | Twilled Weave 316 SS Mesh Cloth: |
| --- | --- |
Stainless Steel Wire Mesh for Plastic Recycling Extruder
Material: SUS316
Mesh roll Size: 1.5mx30m
Woven mesh: 60 mesh and 80 mesh, wire diameter 0.25mm and 0.3mm
Application: Plastic Recycling Filter
Stainless Steel Extruder Screen Mesh Cylinder
SS extruder screen mesh cylinders
Desigh: A cap on one end and open on the other end with a flange.
Measurements: Length 900 mm
Cylinder diameter 120mm
Flange diameter: 140mm, with 4 fixing holes.
Material: Stainless steel 304
Mesh: Perforated or woven.
Extruder Filter Tube
Candle Filter, for BOPP machine
Filter media: 3 layer mesh.
Filtration mesh from inside to outside :
First Layer and Second Layer, used as support mesh layer, Welded together.
Dimensions, Length 703.5 mm
Inside Diameter : 49.2 mm
Mesh: SS 304 1mmx1mm x 0.5mm wire diameter + 40 mesh x 0.2mm wire diameter
Third layer, works as filter layer
Mesh: 80 mesh
Material: SS316
With Dimensions Length 714 mm.
Inside diameter 52.2 mm
Cylinder Filter Drawing Reference
Candle Filter - Extruder Filter for Textile Machinery
For extruder filter
Candle filter: Filter layer: Stainless steel mesh, 130 mesh, filtration 20 micron
Candle Filter: Filter layer: Stainless steel mesh, 135 mesh, filtration 20 micron
Candle filter: Cylinder diameter 34.5mm
Candle Filter Drawing Reference
Screen Filter Mesh for Extruder Machine
Filter mesh used as medical tubing for extruder machine
Screen filter mesh size 2.5" 40
Screen filter mesh size 2.5" 300
Extruder Filters
Size: 6"wide x 24" long
Type: Pleated filter, sintered mesh 10 micron, reinforced
Breaker plates with drilled holes on top and bottom
Stainless Steel Mesh Extruder Screen