Our Products: Page 1- List of wire nails types classified by material, shank type, finishes, featuring Common Round Nails
China Cnow Common Nail Factory
We regard quality as base for the development of company, we have built our quality control system to guarantee good quality products and satisfactory services are provided to our customer.
Special size and specification are available according to customers' requirement.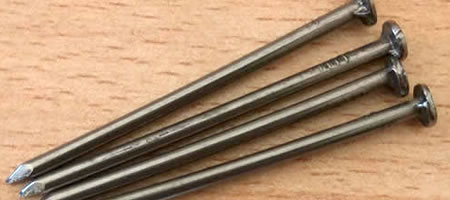 Common Nails
Our plant produces various common nails, including the steel collated nails, headless nails, steel sheet nails, concrete nails, screwed nails, twisted nails, square boat nail, corrugated. Common nail sizes from 1" to 7", 1kg/pp bag; 30ppbag/ctn, common nails head,chequered head,shank,plain round shank,point,diamond point; common round iron wire nail (3/4in); common nails for construction,plain shank, with round checkered flat head, sizes: 2", 2 1/2", 3", 4" ,packing: 25 kg/box; common wire nails,sizes: 2/ 3/ 4/ 5/ 6/ 7/ 8/ 10/ 12 (all in 'cm'),packing: 1kg/ bag, 25 bags (25kgs)/ carton; common wood nails,finishing: galvanized, polished,dia: BWG18-BWG4, length: 1"/1.50"/2"/2.50"/3"/4", material: q195 q235,packing: in wooden cases of 32kgs consisting of 16 packets net each.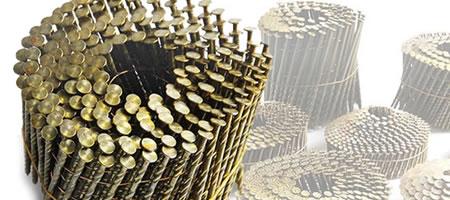 Spiral Shank Steel Nails Brass Plated, Bronze Plated and Nickel Plated
Supplier of brass plated spiral shank steel common nails mainly used as framing nails. 1 1/4 inch nails brass plated, bronze plated, nickel plated and zinc plated.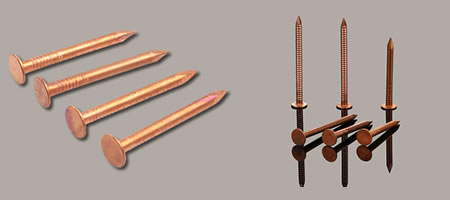 Clout Nails for Roofing Uses: Shingle Nails, Felt Nails, available in Copper, Aluminum etc.
Copper nails and aluminium nails for shingle and felt roofing uses. Also called Clout nails. Galvanized steel or stainless material also available.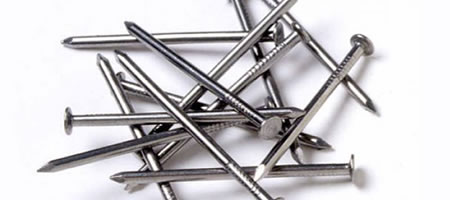 Iron Nails
Specification: Diameter: 2.2-6mm Length: 15-200mm Material: High-quality Carbon-Steel Q235 1022A Feature: Flat Head and Sunken Head, Round shank or Lined shank, Diamond Point.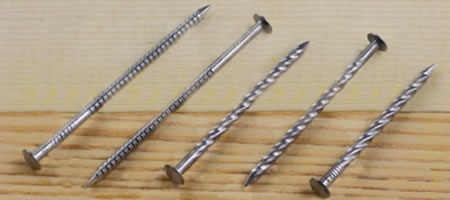 Oval Wire Nails
China supplier of stainless steel oval wire nails for the building decoration.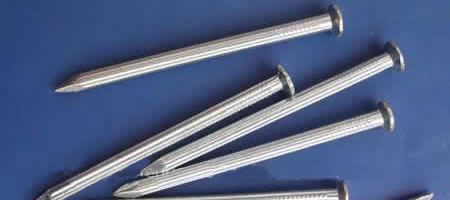 Wire Nails
Common wire nails Material: 195 mild steel Size: 3/4"x18G, 1"X14G, 1.5"X14G, 2"X12G, 2.5"X11G, 3"X10G, 4"X9G, 4.5"X9G, 5.5"X4G, 6&q..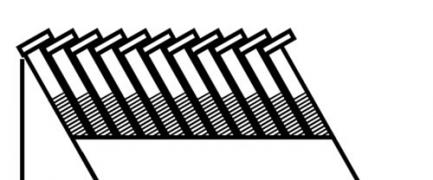 Collated Nails
China supplier of common wire collated nails and framing nails. The collated angles are 34 degree, 28, 21, 17 degree.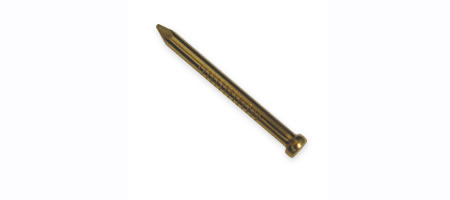 Brass Nails
Minimum 99.9% Copper Boat Nail (Hard temper) Square Body, Rose Head. Packing:1kg/box x 20boxes/carton 1/2" x 2mm AF 5/8" x 2mm AF 3/4" x 2mm AF 1" x 2.5mm AF..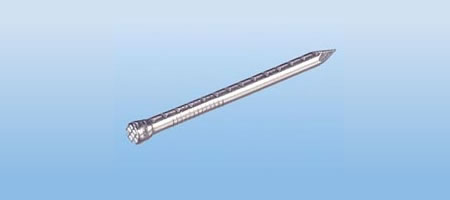 Finishing Nails
Finish: Bright or electro galvanized Uses: Headless finishing nails are used for furniture-making, interior or exterior upholstery.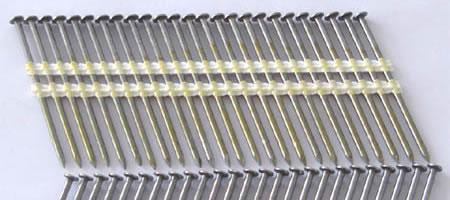 Stainless Steel Nails
Stainless steel nail material: stainless steel. Diameter: 2-5mm Length: 32-200mm Shank: Plain, round

common nails