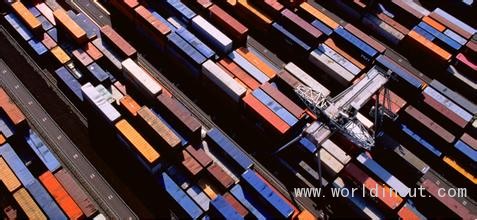 After the worst commodity collapse in a generation, there may be some glimmers of hope. Gold, wheat and natural gas probably will climb in 2016, according to a Bloomberg survey of 108 traders, analysts, economists and strategists across Asia, Europe and the Americas. It won't all be positive. For oil, mired in the longest slump since 1998, bearish respondents said prices may drop below this week's six-year low, while the survey showed overwhelming pessimism for copper.
The 2015 meltdown sent almost every commodity lower, shrinking profits for companies including South African mine owner Anglo American and energy producer Royal Dutch Shell. The world got stuck with raw-material surpluses after years of expansion met a slowing economy in China. With producers struggling to halt losses, they are selling assets, cutting dividends and slashing output, which may be enough to put a floor on prices.
"You're going to see a lot of zigs and zags along the way, but in 2016, there's the chance that we start to see a bottom, or a stabilisation, for commodities," Quincy M Krosby, a market strategist at Prudential Financial, which oversees about $1.3 trillion, said from Newark, New Jersey.
"This isn't the suggestion that there's a boom around the corner. But, right now, a lot of investors are looking for less bad news. There are some signs that we've turned into a bit of a positive trajectory.